Sidekick bench [WIP]
A small versatile bench, usable as a normal bench, a bench top bench,
a kid bench, a sawing bench, a shaving pony or an actual sitting bench.
L 140cm x l 30cm x H 30cm
approx. 25kg
moxon and tail vises
some dog holes on top and legs
complementary L 30cm x l 15cm x 15cm feets, 5kg
A classic workbench works just great most of the time but I find that adding 30cm to a traditional 80-90cm or even a 75cm kitchen table, making it up to 110-120cm is great for precise work or just to relieve back pain. I'm in the 180~190cm.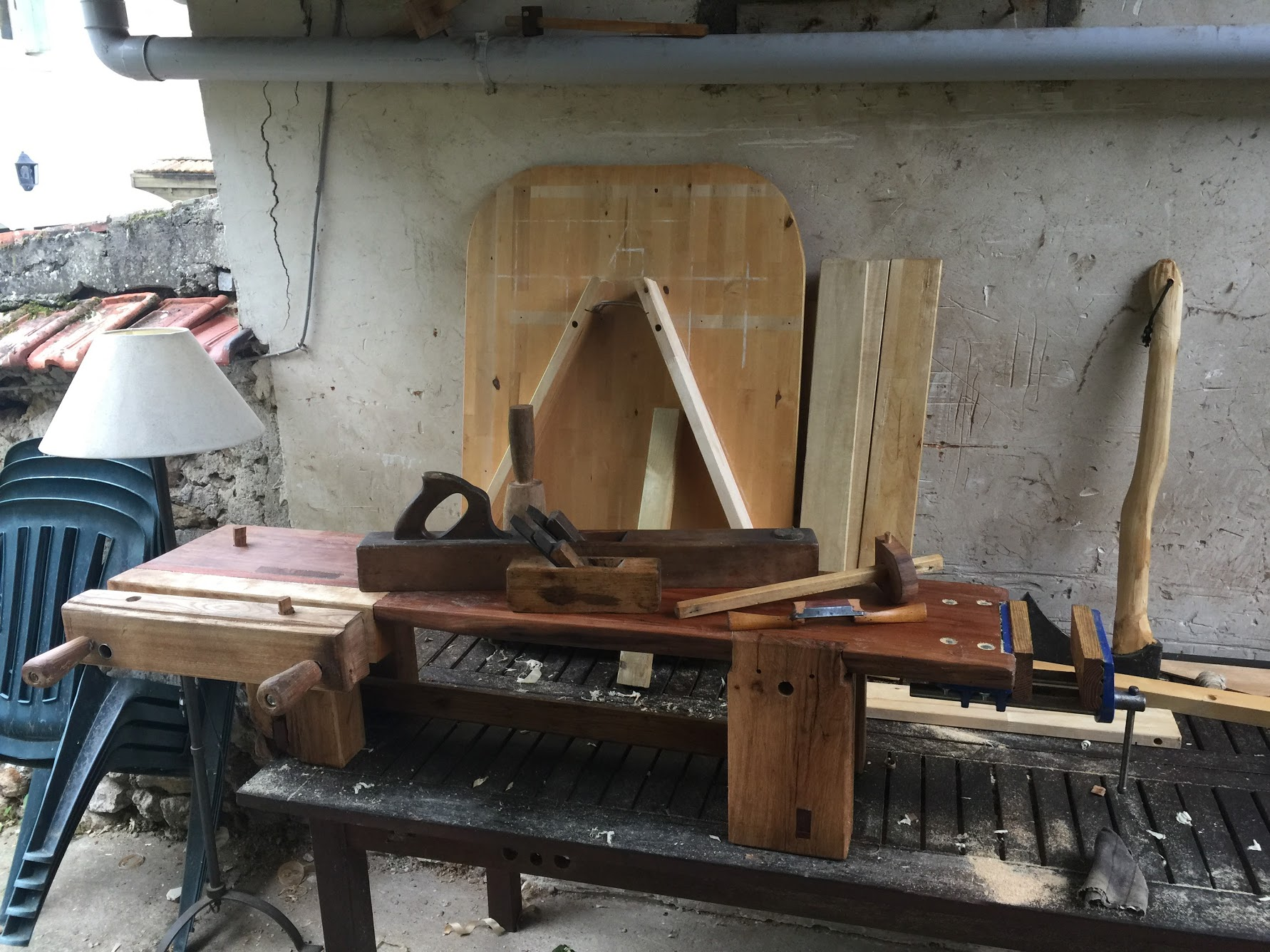 Either as a sawing bench, a shaving pony or a carving bench, and even sometimes as an actual table bench in my backyard.
I didn't like kids standing on a stool at the bench with heavy or cutting fragile tools, so there is that too.
I built this little bench with removable feets to make it 45-50cm high if needed.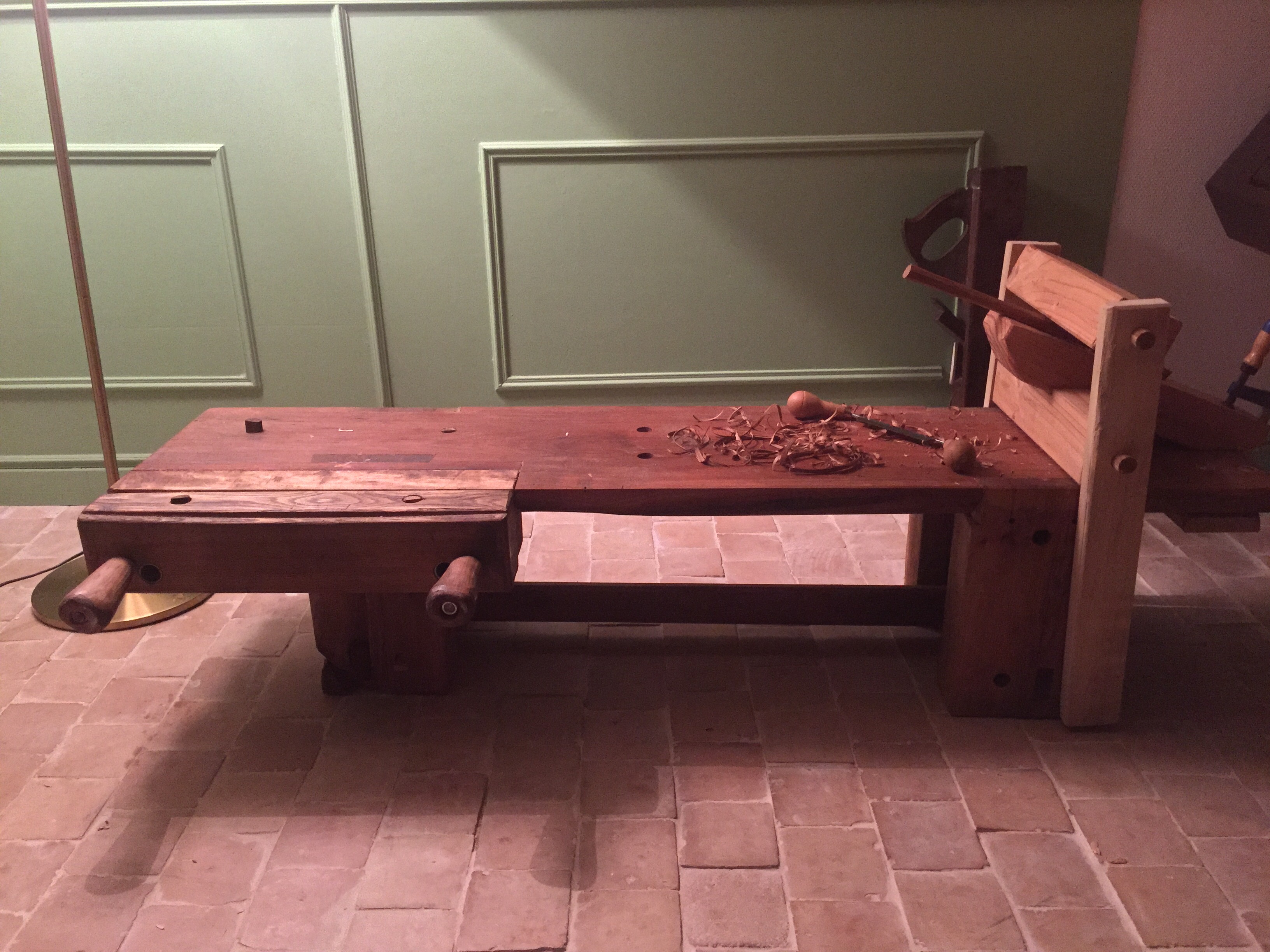 A classic workbench is … static, either attached to a wall or too heavy and commercial "mobile" workbenches are usually too light and too low.
So I clamp this sidekick bench on top of saw horses and work in the comfort of the fireplace.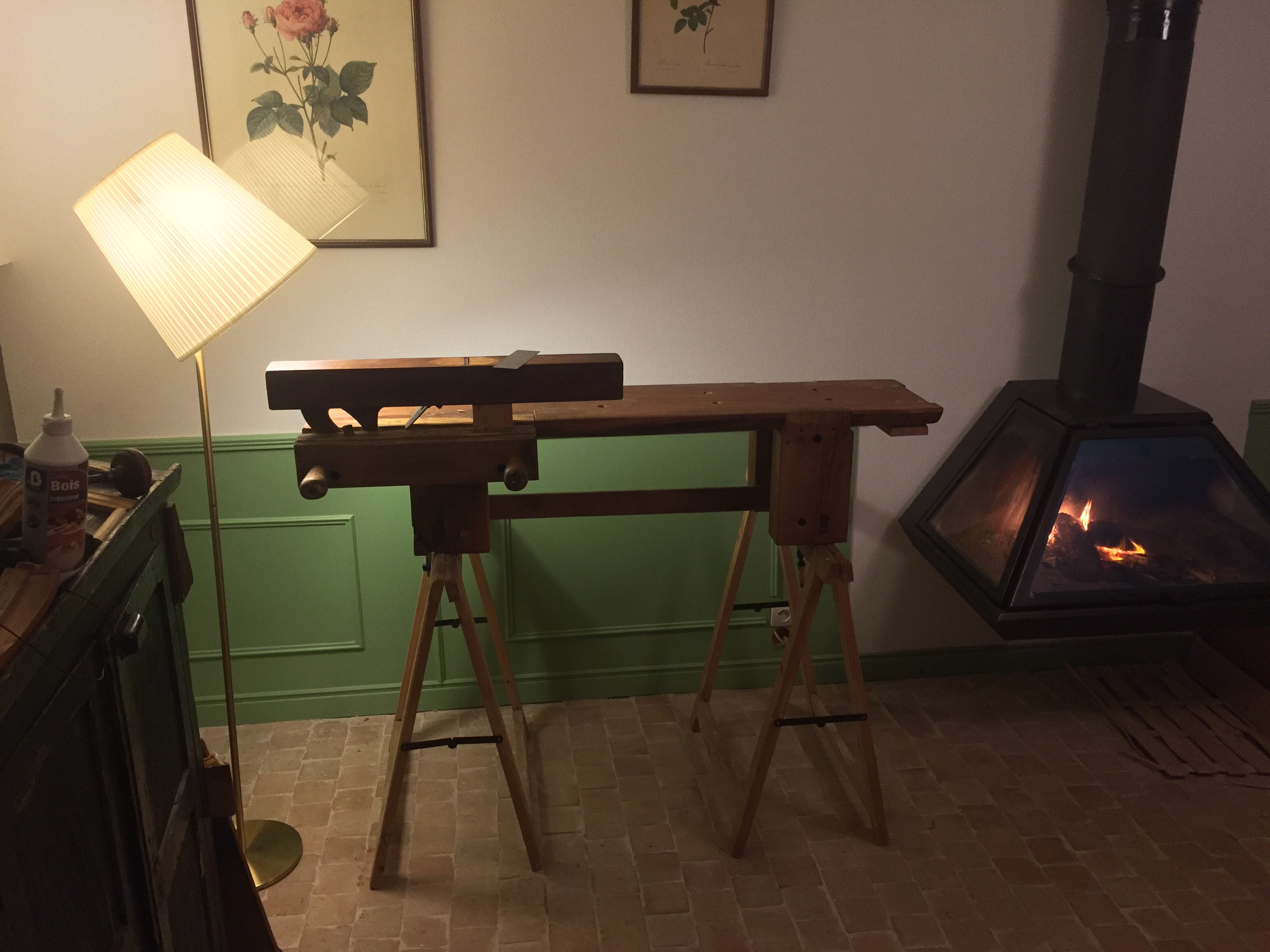 A small versatile bench, usable as a normal bench, a bench top bench,
I had some various hardwood pieces around:
decorative fireplace oak 15x15cm beam, for the legs
6cm thick sorb slabs, for the top
chestnut for the jaws
some sipo for small pieces and wedges
There is nothing special about the build. I just made sure to design and build:
everything thick enough to be able to use bench hooks
the legs flush with the top
something to clamp it if necessary
:wq